{Thursday, March 6, 2008}
hello! i owe u guys loaddds of photos (sorry ><)
so here it is! ((:

VALENTINE'S DAY!<3
whoo!cindy,jeanne n terri LOVE-TAGGED by SEILEH aka ZELEI (the one on the extreme left with her trademark stick-out-tongue smile!)
terri n the not-so-photogenic-one >< uh...it looks sweet right?XD
IKAN PUIIIIII!!! very blessed with baked potatoes!XD CUTENESS! <3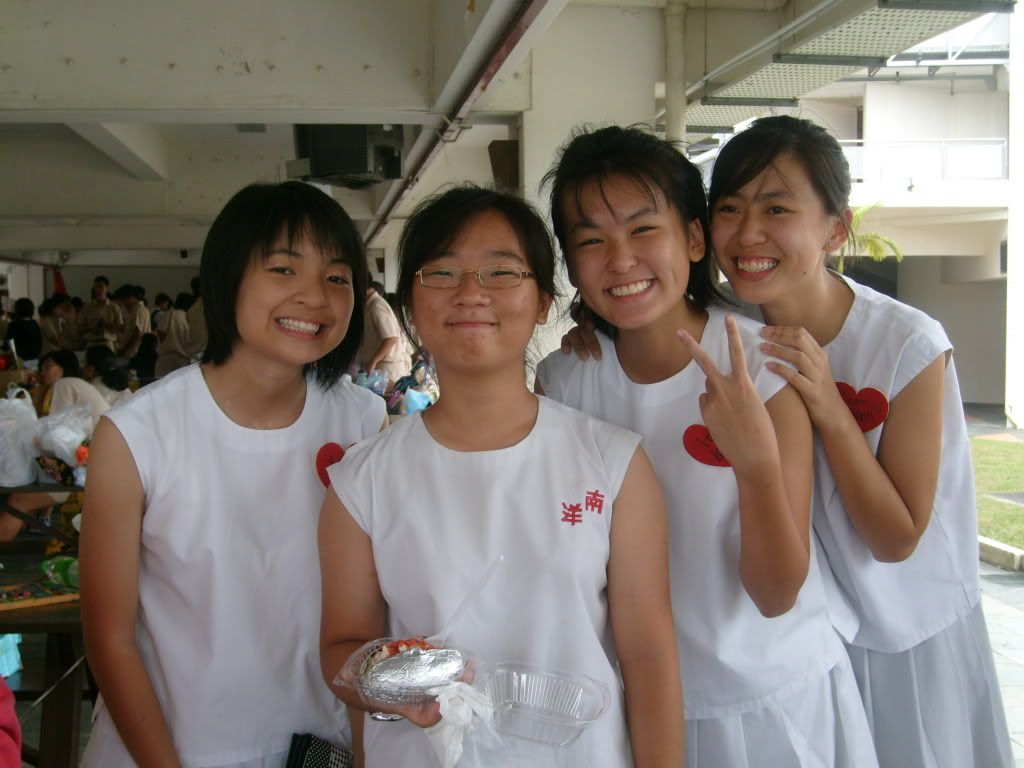 calean,pui(who's still looking blessed as ever!XD with bake potatoes of course!), cindy,jeanne! <3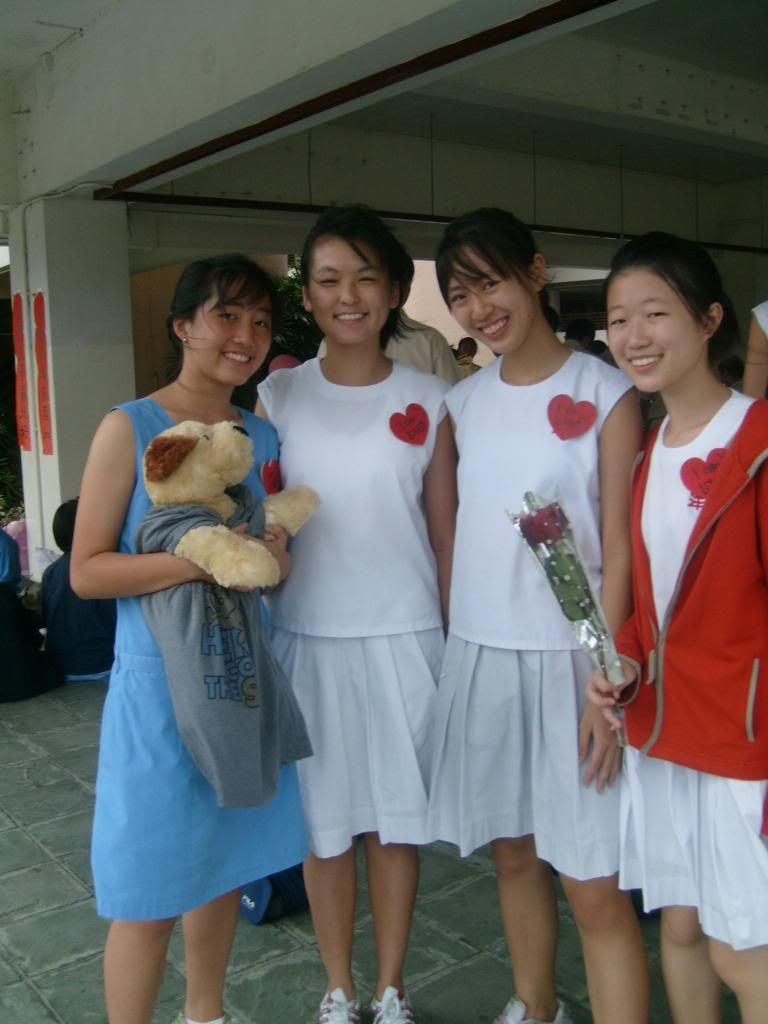 zelei,cindy,jeanne,terri <3
FOOD OR ROSES? (zee on left, terri on right!)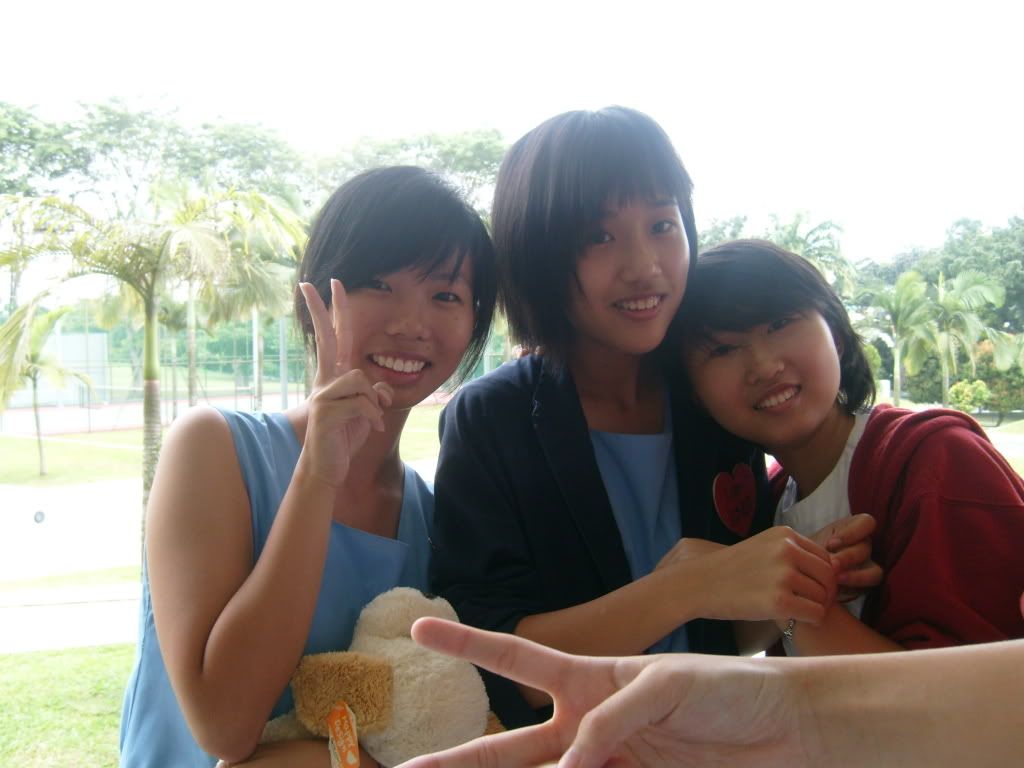 elissa,nianci,kewei n an extra hand! =.=
PADDINGTON KEWEI!!! potential class mascot!XD haha.jkjk! love her red jacket though!
THE REDDIES: kewei n terri! <3
zee n i, THIRDBORNS <333333333333333333333333333
CANDID SHOT!!!junxin n wangying(i miss her!!!)haha.(to ginseng: too bad!XDD this photo looks alright!just that u looked stunned O.O n not animal-like!dont emo k!)
zee n terri <3 I LOVE THIS PHOTO! perfect for a finale photo!((:
haha.aren't these photographs SERAPHIC???????
eh...i didnt include a certain few though 'cause they may seem egoistic or just plain @(#&@#!?
hmm...thats all!
next post will be on STJ!XD
and also, hope u guys LOVE the simple, yellow n cool blogskin customised by my dearest pro friend ((: u'll nv see the same blogskin anywhere!
THANKSGEE!XDDDD U ROCKKK!
ciao!
gotta sleep to conserve energy for huangcheng YOOOOOO~
<3 tiffany!
7:18 AM